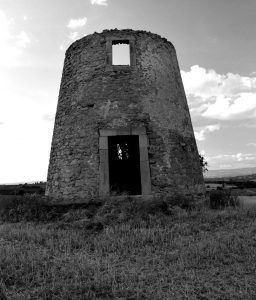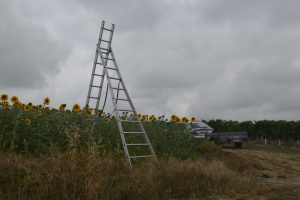 A series of photos taken following a few seasons of crops planted and harvested around the ruins of an old grain mill set on a prominent hill top in the Razès, Aude. This area used to be predominantly wheat producing, but now a large part is taken over by viticulture and alternative crops like sunflowers and kolza for the oil and occasionally millet and peas for animal feed. Besides what milling there is to be done is taken over by modern installations.
The mill was simply abandoned, like the farm at the foot of the hill. All the working gear has tumbled down into the structure on top of the huge mill stones.
The views from that spot are breathtakingly beautiful no matter what the weather conditions are and what time of the year it is. For those photos where I needed a higher point of view, like when in the fields with sunflowers, I towed a trailer around with a tall ladder.
All photos strictly copyright © ACW ten Broek