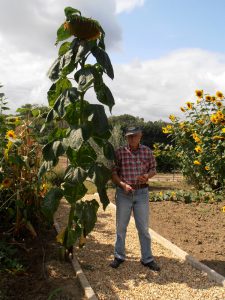 Bio: Wouter ten Broek
Born in the Netherlands, he spent his childhood in Indonesia. After completing his studies in the Netherlands, he lived and worked in Nigeria, Liberia, New Zealand and for the last twelve years in France.
As a self-taught artist he is interested in many disciplines and enjoys a wide variety of visual arts.
He is a passionate photographer. He particularly likes working in black and white. He loves to work with wood in different ways: cabinet making, restoration or marine structure. He creates wood block prints using the Japanese traditional method, Moku Hanga or traditional Western methods. His art includes woodblock printing, linoleum printing, etching, carving, oil painting, aquarelle, sketching, drawing and photography. He makes illustrations for a children's book.
Publications:
Magazine "Africa" (Netherlands): photograph of a beach in Liberia
Revue "The Writer's Center" (United States): Cover of the autumn edition: print of a vineyard.
Urbanite Magazine (Baltimore, United States): Photograph of Tuscany.
Birkenstock Review (Germany): An article on his design and interior design for two Birkenstock stores in Auckland, New Zealand.
Review "Wooden Boat" (United States) Article about him winning a traditional boat building competition.
"Fishing Information" Review (United Kingdom): Photograph of eel nets.
Online publication "Singapore Press Holdings" Chinese New Year Photography in Auckland NZ.
Website "Oga Oga" promoting Africa (United Kingdom): Photography "Road to Benin"
Poetry book "Patapaa and the palmwine tapper" (Ghana): palm wine photography.
Cover of a CD by American band "Vandella" using the Sunflower seed head print.
Commission for the design of a label for a vineyard "Cantaloupe" near Arzens
The Bumble bee print will feature in the next edition of the "French literary review" Spring 2020.
Expositions:
Print of a Bumblebee in a permanent exhibition in Puerto Rico.
Devonport Art Gallery (New Zealand) Private gallery.
Achille Laugé exhibition at Cambieure / Cailhau. Several prints, paintings and a practical workshop of prints.
Third Printing Bienale Livio Abramo in Araraquara, Brazil by invitation. Curator's award for his print "Canal du Midi"
"The Art Corner" in Olonzac. Many prints and a practical demonstration of Moku Hanga printing.
"Paroli" in Minerve. Many prints and a practical demonstration of Moku Hanga printing.
Exposion in Villarzel.
Cailhau and nearby villages, exposition and markets of Association"A" of which he was a member.
An exposition and a practical demonstration of Moku Hanga printing in Brugairolles in May 2019
Wood cut print "Caterpillar D8" on an International exhibition in São Paulo, Brazil, July 2019
Wood cut print "The Teacher" on an International mini print exhibition in Nayarit, Mexico, October 2019
Prints of Wouter have been sold to the following countries: New Zealand. Australia, United States, United Kingdom, Netherlands, Germany, France, Italy, Canada, India and Slovenia.
Artist Statement
The inspiration for my work comes from the countless book covers I remember from my childhood with their strong and graphic designs. I've always been attracted to the clever and beautiful wood cuts, lino cuts and etchings of many famous artists.
I like to try, and explore, different printing methods. One method used for printing is called Moku Hanga, a traditional Japanese art form. Western methods I use are wood block, lino cut, lino cut reduction a combination of them all or wood engraving. Other printing methods include drypoint technique and etching, for which I use copper sulphate to etch zinc plate or Edinburgh mordant to etch copperplates.
Currently I'm working on a series of prints depicting scenes typical for the South of France, the Aude in particular, either real or imaginary. A favourite theme of mine is agriculture and of course in this region it's the wine industry. Otherwise my art work focuses on issues like discrimination of race and belief, and the loss of heritage.